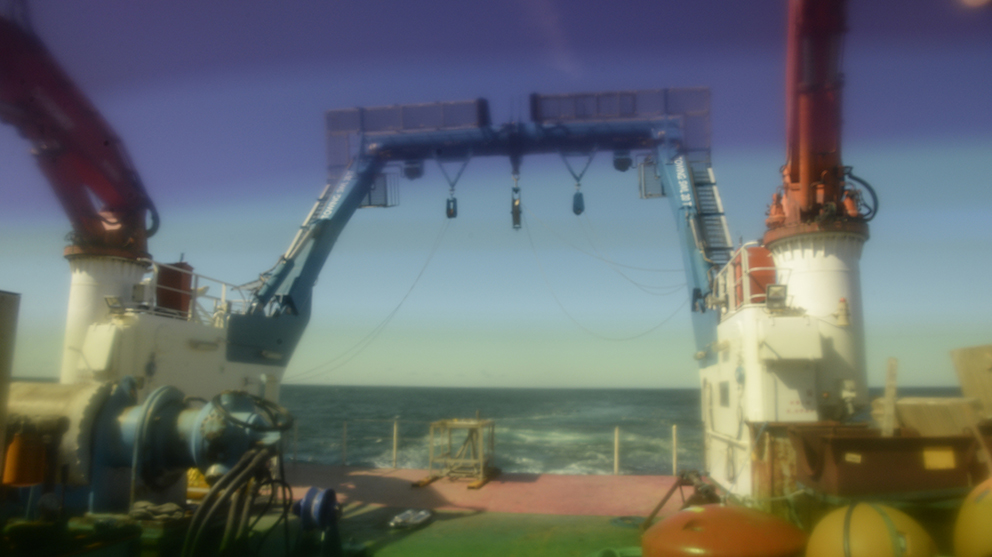 In July / August 2016, I joined the UK-OSNAP research cruise on the RRS Discovery as artist in residence. We departed Iceland for the Irminger Basin, spending three weeks at sea before returning to the UK. UK-OSNAP are part of an international collaboration working to establish a transoceanic observing system in the Subpolar North Atlantic to help better understand ocean circulation and its relation to climate change.
Ocean current circulation data paintings
Whilst at sea, I worked with data sets as they were being collected, particularly data that records the temperature and salinity from the ocean surface to the ocean floor. Translating the data into a series of 38 watercolour paintings that map a stratified visual impression of the ocean currents at that time.
Data was collected by UK-OSNAP on their 2016 research cruise.
BLOG about the OSNAP 2016 research cruise to the Subpolar North Atlantic.
Collection of three data paintings, building an impression of a slice of ocean current stratification in the Irminger Basin area.