2015. Deep Highly Eccentric, The Winchester Gallery, Winchester, UK
Kjetil Berge, Boyle Family, Michael Curran and Louisa Minkin, Ian Dawson, Mikala Dwyer, Nahoko Kudo, Tim O'Riley, Sophy Rickett, Alex Schady, Nick Stewart, Systems House, Mia Taylor, Mark Aerial Waller
Bringing together works by fourteen international artists, Deep Highly Eccentric explores abstraction and distance in relation to outer space and the human act of gazing upwards.
Deep Highly Eccentric is the name of an elliptical and exceptionally elongated orbit used by a small number of artificial satellites, which yo-yo away from earth deep into space to probe the unknown, the unseen and the unpredictable, studying the likes of gamma-rays, heliospheres and magnetotails.
The word 'eccentric' refers to how strongly an orbit deviates from the circular, but it is also commonly used to describe the odd and the unconventional. This duality of meaning encompasses the precise, institutional and scientific, and everything that is idiosyncratic, irregular and quirky.
Many of the works in the exhibition share this duality, drawing from empirical sources that speak of accuracy and authority, but which are infiltrated by a form of interference, forcing gaps in information and allowing supposition to steadily blur the boundaries between fact and fiction.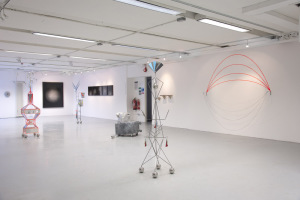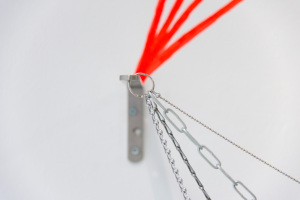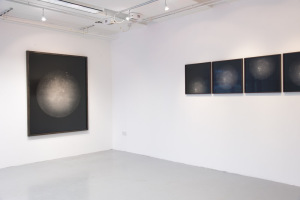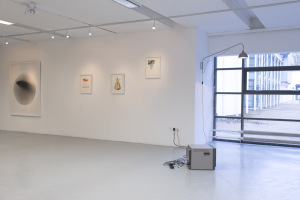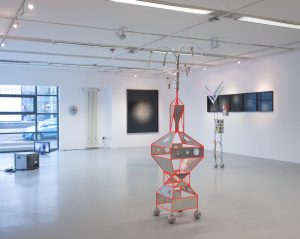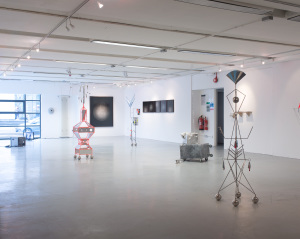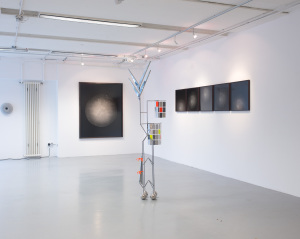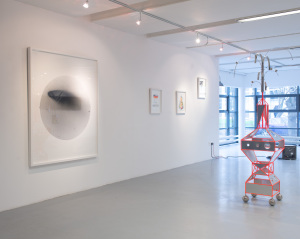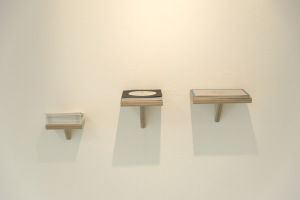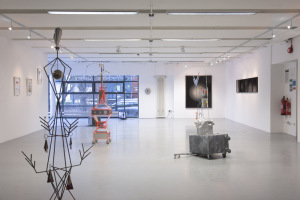 2015. Delta, Five Years, London, UK
Oona Grimes, Mark Jackson, James Lowne, Clare Mitten, Mia Taylor